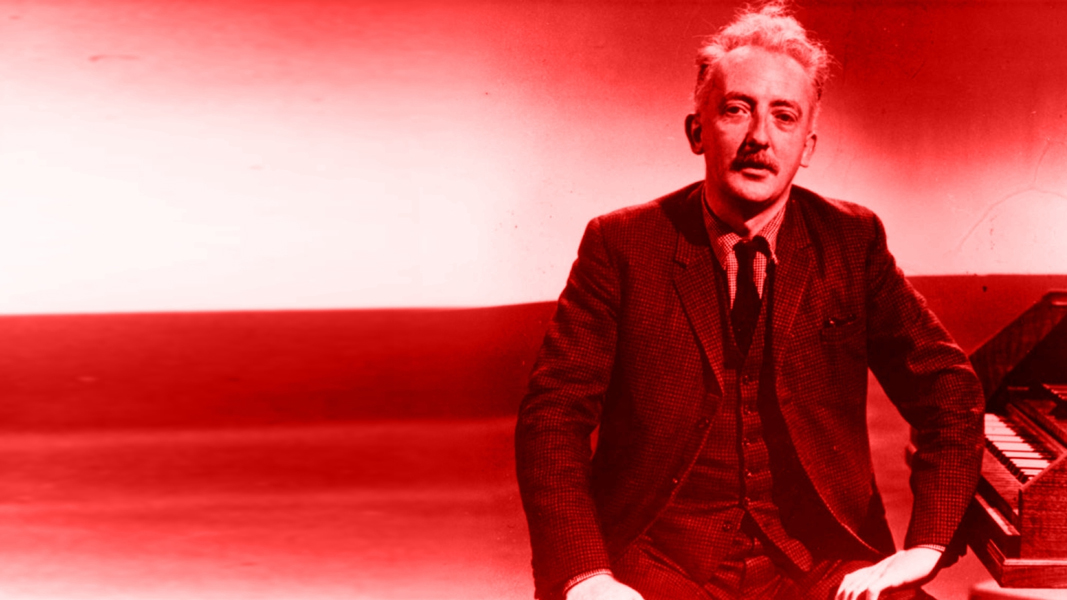 The Arts Council, The National Concert Hall and RTÉ will mark the 50th Anniversary of the death of Seán Ó Riada with two special concerts featuring RTÉ National Symphony Orchestra Ceoltóirí Chualann, Seán's son the renowned composer Peadar Ó Riada, acclaimed traditional singer Seán Ó Sé, Seán Keane, Cormac Begley, Crash Ensemble, Stephen Rea and many more. The concerts, which celebrate the diversity and breadth of Ó Riada's influence, are part of the NCH Autumn Season, Refractions. Both concerts will be live-streamed on nch.ie and rte.ie/culture and free to view. Highlights will be aired on RTÉ One on Saturday October 2nd and on RTÉ lyric fm on Sunday October 3rd.
Speaking about the 50th Anniversary celebrations, Maureen Kennelly, Director of the Arts Council said: 
"The name Seán Ó Riada is synonymous with the development of Irish traditional music and in his short career he has left a remarkable legacy. His reimagining of our music has undoubtedly helped preserve the tradition and his contribution has shaped how we appreciate the traditional arts today. Ó Riada was Artistic Director of the Abbey Theatre in the 1950s and it was during this time he created his seminal work Mise Éire, the vinyl recording of which could be found in nearly every household in Ireland. His compositions and arrangements of orchestral music were lesser known to many and I am delighted that this concert, as part of the Tradition Now partnership, will celebrate and present Seán Ó Riada's important contribution to music in Ireland."



Robert Read, CEO of the National Concert Hall said:
"We are delighted to present these two special concerts with the Arts Council and RTÉ to honour the extraordinary legacy of Seán Ó Riada. Ó Riada shaped not only the evolution of the Irish musical tradition but also Ireland's cultural life and our national identity. His work as a composer, musician and broadcaster is unparalleled. These two exceptional concerts featuring a gathering of acclaimed Irish artists pay homage to the innovative and poetic nature of his work. We would like to thank Davy, our Innovation Partner, and the Department of Tourism, Culture, Arts, Gaeltacht, Sports and Media for their continued support."
Ann-Marie Power, Head of RTÉ Arts and Culture said: 
"Seán Ó Riada gave traditional music a dynamic place in a new modern Irish state. Now, fifty years after the country mourned his untimely death at the age of forty, RTÉ is delighted, as part of its 50th anniversary special programming on radio, television and online, to partner with the National Concert Hall and the Arts Council to bring these two wonderful Portraits of Seán Ó Riada concerts live to a national and international audience - streaming on rte.ie/culture as well as on nch.ie - and subsequently, through highlights programmes on RTÉ One and RTÉ lyric fm, on the anniversary weekend in early October. Ó Riada became the wind of inspiration and it's moving to experience the richness and vibrancy he inspired in generations of musicians and writers right up to this present moment."


Portraits of Seán Ó Riada Part I on September 25th at 2pm will see the RTÉ National Symphony Orchestra, conducted by David Brophy, explore Ó Riada's landmark orchestral output. Ó Riada's ambition was to create orchestral music in the European tradition. As he said himself, "it is my composition that gives meaning to my existence". The programme includes his landmark 'Hercules Dux Ferrariae', the evocative 'Banks of the Sullane' and 'Ceol na Laoi' as well as his famous film scores for 'Mise Éire' and 'Saoirse'. This performance includes contributions from fiddler Aoife Ní Bhríain and uilleann piper Mick O'Brien.


Portraits of Seán Ó Riada Part II on September 25th at 8pm features Peadar Ó Riada with Ceoltóirí Chualann and a host of the country's finest musicians and singers. This portrait shines a light on Ó Riada's extraordinary legacy, one that has helped shape the national psyche. His diverse and influential canon will be celebrated by acclaimed artists such as traditional singer Seán Ó Sé, fiddler Sean Keane, concertina player Cormac Begley, composer and multi-instrumentalist Ryan Molloy, Sibéal Ní Chasaide and Ó Riada's granddaughters Doireann and Siún Ní Ghlacáin. Also performing on the night are Mick O'Brien, Michael Tubridy, John Kelly, Kevin Glackin, Seán Potts and Eamonn McGiveney and Mel Mercier.


Elsewhere in the programme Crash Ensemble will interpret his landmark 'Hercules Dux Ferrariae : Nomos 1' with single-strings. Ó Riada also had a considerable impact on the world of poetry, for this celebratory event Stephen Rea will explore the effect he had on the writings of poets like Seamus Heaney and Thomas Kinsella. In addition, a curated soundscape contextualises Ó Riada's disparate musical life.


Ó Riada is one of the most important figures in the history of Irish music. Over the course of his life, which included time as Music Director at Radio Éireann and The Abbey, founder and director of Ceoltóirí Chualann, a lecturer in music in UCC as well as extensive performance, composition and broadcasting work, he changed forever the evolution and perception of Irish traditional music. His soundtrack for 'Mise Eire' and the album 'O Riada Sa Gaiety' are two of Ireland's most culturally significant artefacts.